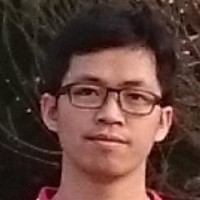 I built SimpleLogin to help people protecting their online identity.
I started as a software engineer in a big advertising company, then tech guy in several startups, both as employee and co-founder. It strikes me that almost everyone I work with understands privacy risk but very few takes measures to protect their online identity.
In 2018 I started creating SimpleLogin as a side project, mostly for myself. Fast forward a couple of months, the prototype starts to be more and more stable and I decided to quit my full time job to dedicate more time on my passion: creating useful products, things that I can proudly tell my children later.
SimpleLogin is a tool to create a different "persona" for every service. It's for anyone who thinks privacy risk is real and we can't naively believe all things "big guys" say, especially the Having two identities for yourself is an example of a lack of integrity! Unfortunately that requires some efforts and knowledges but with the right tools, we should be able to protect ourselves without sacrificing (too much) comfort.
I'm an indie, solo-maker until now and the subscription fee help me continue to maintain and add more useful features into SimpleLogin. Don't hesitate to drop me a message on Twitter or on LinkedIn.
SimpleLogin is made in Paris 🇫🇷.
For those who are interested in technical details: the web app is written in Python/Flask in back-end and Vanilla JS on the front-end. The email part is managed by Postfix and handlers written in Python. Everything is hosted in AWS Paris datacenter. The main database is Postgres managed by RDS.