Stop Spam with Email Alias
Email Spam are one of Internet's biggest disease. 85% of all emails are Spam and despite the increase performance of Spam filters, spammers still manage to land in our inbox. Thanks to our email aliasing service, SimpleLogin helps you keep your inbox free of Spam.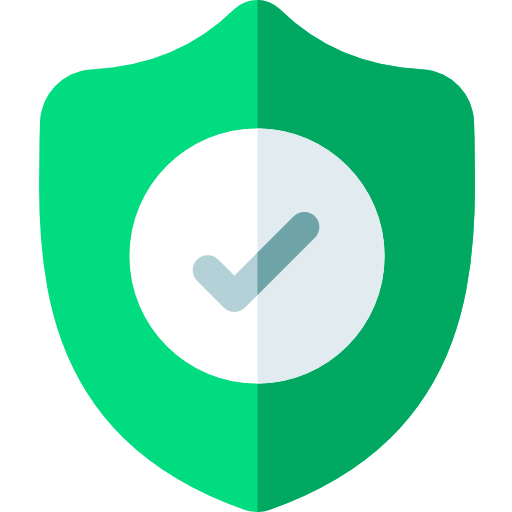 More than 1 million of unwanted emails blocked
How to block Spam emails?
Fighting Spam is a never-ending story, but not if Spammers don't know your real email address.
1.
Create an email alias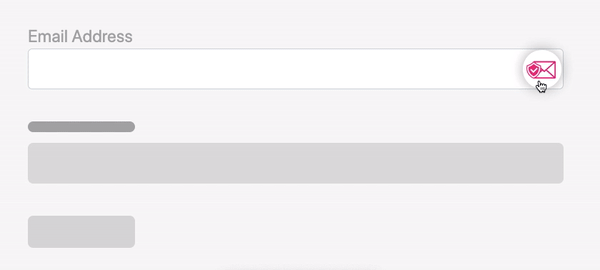 We suggest creating one unique email alias for each website you sign up on. That will help you identify the biggest spammers and better block them.
2.
Identify the Spammers
Receiving too many unwanted emails in your inbox? Identify which website or email address is sending you too much Spam in order to block the Spammer to send you any further undesirable emails.
3.
Unsubscribe & Turn your alias off
Click Unsubscribe if your email client support One-Click unsubscribe or simply turn your email alias off. Once off, SimpleLogin will stop redirecting any incoming emails from the Spammers to your inbox.
Hide your email address behind an email alias
Mask your email address behind SimpleLogin aliases and say good bye to Spam!
By clicking the unsubscribe button in your email client, your SimpleLogin alias will be automatically deactivated, and all emails sent to this alias will not be redirected to your main email address.
Since you are hiding your real email address behind an email alias. You can simply turn your alias off so any email Spammers will send to that alias will not be forwarded to your inbox.
SimpleLogin also implemented anti-spam filters that will automatically detect Spam email address and content and block the email forwarding to keep your inbox clean.
By using a SimpleLogin alias, you add a layer of anonymity between your real email address/identity and the Spammers. The spammer will never know your real email address, even if you reply to its emails.
SimpleLogin codes is Open source accessible to anyone for audit. Our community of hundreds of privacy-minded developer periodically inspect our product and make sure it is functional and private.
SimpleLogin works toward a more private internet. We give your the benefit of regaining control over your emails and their digital identity by adding a layer of privacy and security between them and the world wide web.
Helping 250 000 users to get rid of Spam
⭐️⭐️⭐️⭐️⭐️ (5/5)
This app and SimpleLogin.io have made my life so much easier. No more giving out my primary email address. Every company gets their own email address for me. When they start spamming me, I just turn that email address off. No more noise! Definitely worth paying for their yearly product as well. Easily best purchase of 2021.

⭐️⭐️⭐️⭐️⭐️ (5/5)
Say goodbye to spam and protect your primary email from data breaches and other nonsense.

⭐️⭐️⭐️⭐️⭐️ (5/5)
since using simple login, the amount of spam and phishing has reduced substantially. Now I able to identify which website is faulty. Grateful for such a service

⭐️⭐️⭐️⭐️⭐️ (5/5)
Such a powerful and versatile tool. You can easily create, edit, reassign, and remove aliases and amazingly you are allowed 15 on the free plan. Indispensable for managing online accounts, automatically organizing emails, and preventing spam. The random names it comes up with for the aliases also tend to be very entertaining. The app UI is simple and intuitive but very effective, as is the website itself. Can't recommend this enough.

⭐️⭐️⭐️⭐️⭐️ (5/5)
If you are serious about tackling spam in your inbox and have a fresh start. Use this app!

⭐️⭐️⭐️⭐️⭐️ (5/5)
I love it. I use a different email for every service, the spam I receive has dropped to basically zero.

Help
Frequently Asked Questions
Unsolicited emails, commonly called "email spam," "junk email," "spam mail," or simply "spam," have increased in presence since the early 1990s, now making up an estimated 90% of all email traffic. The majority of these spam messages are usually related to some sort of commercial purpose.

The majority of email spam consists of advertisements. However, not only can they be irritating due to stealing our attention, but spam can also be dangerous, as they may have links to phishing websites, sites hosting malware, or attachments containing viruses. Spammers acquire our email addresses from chatrooms, websites, customer lists, newsgroups, and infectious viruses which plunder our address books.
An email alias is essentially a pseudonym that can be used in place of an email address. This alias might redirect to another account or be used to filter incoming emails to a specific address. It can also be used to create a more efficient workflow by allowing multiple users to share one mailbox.

By using SimpleLogin, you can create an email alias on-the-go any time you need to sign up on a new website, make an online purchase or register for a newsletter. Hide your real email address behind a custom alias to limit the consequences when your email lands on the mailing list of Spammers.
Absolutely! Once you identified Spam emails in your inbox, simply deactivate the corresponding email alias from your SimpleLogin account. When off, your alias will stop forwarding emails to your real email address.
Spammers are people and entities that have especially drawn notice for their involvement in massive electronic spam campaigns, either by themselves or as agents of others.

If you receive too many emails from email addresses (legitimate or not) that feel worthless or too frequent, that email address belongs to a Spammer.
Spammers gather email addresses from various sources, such as:
Chat rooms
Websites
Customer lists
Newsgroups
Malicious programs that access users' address books
Spammers may also sell mailing list to one another.
Using email aliases can help to protect against spam by allowing you to create an address that forwards to your real email address but does not display it publicly. This means that your real email address remains private and spammers can't collect it. The additional layer of protection means that spam will be sent to the alias address and can easily be filtered out.
Yes! SimpleLogin as a Spam filter feature. An automatic spam filter such as SpamAssassin works by analyzing the content of an incoming message and comparing it to a bank of predefined criteria or rules. It then assigns a score or value to the incoming message based on its content. Once the message scores above a predetermined threshold, the filter will classify it as spam and take the necessary action, such as deleting or moving it to a separate folder.
No, this feature is included in our Freemium and Premium plan. At SimpleLogin will believe that Internet's privacy and security should be accessible to anyone.
At SimpleLogin, we believe that everyone should be able to protect their identity while they are online. That is why we strive to provide our users a secure, anonymous, and private way to communicate. Our mission is to protect our users from spammers and keep their inboxes free from annoying ads, identity theft, and phishing attempts.
We have created a unique email alias service that allows you to stay anonymous while keeping your "real" email address private. Use email alias as powerful spam filters. Our product is designed to give you control more control over your emails. Simply deactivate your email alias if someone starts to spam you.
We also value open-source technologies and strive for open transparency. We communicate openly and clearly with our users and appreciate their input on our services and mission. Our community counts hundreds of Privacy-minded developers that actively review our codes and make sure we respect our engagements.
By staying true to our values, we are making sure that our users are protected from spammers and have the secure, anonymous communication they deserve.
Sincerely,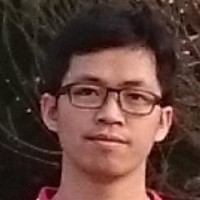 Son Nguyen Kim
CEO & Founder of SimpleLogin