Private email forwarding service
Generate unique email aliases that forward instantly all incoming emails to the email address of your choice. Keep your real email address hidden and mask it behind an email alias.
More than +250 000 users
How to set up private email forwarding?
Create unique anonymized email alias that will forward all incoming emails to your main inbox.
1.
Create an email alias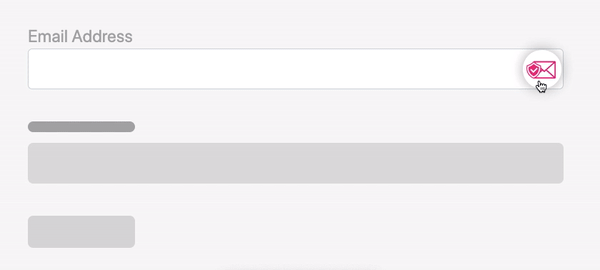 Generate a unique anonymized email alias. You can customize this alias and even add your own custom domain.
2.
Set up the email of redirection
Enter the email address to which you want to forward all emails sent to your alias. You can even set multiple inboxes, so your alias forward to multiple addresses at the same time.
3.
Receive emails directly in your inbox
Your alias will redirect immediately all emails sent to your alias to the address of your choice. Receive all emails in your primary inbox without disclosing your real email address.
Keep your real email address hidden
Hide your real email address behind a private email alias.
Creating an alias allows you to use a different email address with the same inbox. Use one unique email alias for each website you sign up on, and keep your real email address hidden.
All alias you create will immediately forward all incoming emails to your main inbox. You don't need to change the way your read your email.
You can even setup that your SimpleLogin's alias immediately forwards all incoming emails to multiple email addresses at the same time.
Although SimpleLogin remembers what alias you used for each website, you can customize each alias with a custom name to make is more unique or select the way it is randomized.
All forwarded emails logs are instantly deleted from our servers once the email has been forwarded to your inbox. SimpleLogin does not store or read your emails.
Trust but verify. SimpleLogin codes is entirely open source and accessible to the public. Our product is built with the helps of hundreds of privacy-minded contributors.
Helping +250 000 users to stay anonymous
⭐️⭐️⭐️⭐️⭐️ (5/5)
Seriously, I can't recommend this enough. First off, they have a really well designed and well functioning app, which is way more than I can say for other email forwarding/disposal email out there. Most are web-based. Secondly, and most importantly, they have privacy and security focused policy. And get this: they don't paywall essential features. You could literally use it for free. Their premium plan is only $2.99/month, less than a cup of coffee. Please, please, please spread the words if you can. And support if you can. Thanks to everyone at SimpleLogin.

⭐️⭐️⭐️⭐️⭐️ (5/5)
This has been great so far. I received all my forwarding emails without a problem. I like the option to turn off aliases when I want. I like the option to add notes to aliases. I wish the free version allow you to create more aliases continuously- like only 2 per week. I hate that you're block from creating new alias unless you sign up for premium. If I find another (freemium) service that allows that, I'll move.

⭐️⭐️⭐️⭐️⭐️ (5/5)
Now i can have the alias forwarded to whichever mailbox i want. On top of that you can use this to hide your actual email address in case of subscribing services, and can destroy the alias if too may spam emails received. This is really awesome.

⭐️⭐️⭐️⭐️⭐️ (5/5)
You've just found the right way to do email my friend! Instead of giving out your one address to everybody, create new forwarding addresses easily to give instead, and they'll all send the emails you get to the same place for you. This gives you much better security, privacy and control over your email. If the company you give the alias to has a breach, you can just replace the alias instead of your whole darn email. If the service you give it to spams and won't stop, you can easily cut ties right then and there. You can compartmentalize by using different emails for different things, keeping your online profiles from being tied together. Simple Login actually checks all the right boxes: free, open source, easy to use, and bug-free. You can also check out Anonaddy for similar (though slightly harder to use) option, and guerrillamail for temporary emails. Was recommended to me by YouTube channel Techlore, glad to know about this criminally underrated app.

⭐️⭐️⭐️⭐️⭐️ (5/5)
Best email forwarding service and the app is a nice compliment. I still use the website for managing of the advanced features.

⭐️⭐️⭐️⭐️⭐️ (5/5)
Works like a charm. Perfect email forwarder

Help
Frequently Asked Questions
An email alias is an alternate email address that can be used as an alternative identity for sending and receiving mail. It forwards mail sent to the alias to the primary email address associated with it. Aliases can be used to organise emails, protect the identity of the sender, keep mail accounts secure, and to manage multiple accounts.
Using one custom alias for each website as multiple benefits:
By adding a
forwarding alias
between you and the websites that ask you for your email address allow you to add a layer of privacy and security while creating accounts online. That way, websites don't know your real email address.
Absolutely! SimpleLogin already provides a few domains for our users to use, but you can also add your own domain. That way, you can create email aliases with your own domain.

Only you can use the domain you added to SimpleLogin. More informations on this article.
All emails sent to your email alias are immediately forwarded to the email address of your choice.

Once the redirection is complete, emails logs are deleted from our servers.
SimpleLogin email forwarding is very simple.
Generate a unique email alias in one click
Set up the forwarding email address to which your alias will redirect all emails to
Use this alias when registering on a new website
All emails sent to your email alias are immediately forwarded to your inbox
You can reply to forwarded emails, the reply will be sent from your alias so you real email address always stays hidden
Create a free SimpleLogin account
and protecting your email address with email alias.
Absolutely! If one of your alias is getting too much emails for your taste, you can simply deactivate your alias. Once deactivated, your alias will stop forwarding emails to your inbox.
Yes! Our feature called "reverse alias" allows you to reply to any forwarded email while keeping your email address masked to the recipient.

When you reply to an email forwarded by your alias, SimpleLogin redirects your response back to the original sender and replace your real email address with the email alias known by the sender. That way, you never reveal your real email address and your identity.
Email forwarding means sending a received email message to additional recipients. When an email is forwarded, the original recipient's address and any other addresses in the "To:" or "Cc:" fields of the original email will be removed, replaced by the new recipient's address. The initial sender's address remains in the "From:" field.
You can forward the emails sent to your alias to any email address that you want from any legitimate email providers.

SimpleLogin has been acquired by Proton, we recommend using ProtonMail encrypted emails to better protect your privacy.
At SimpleLogin, we understand the importance of protecting your personal information especially when it comes to your email address. As the founder of SimpleLogin, I wanted to share why I believe it is important to use private email forwarding when registering on a new website.
When registering for a new website, companies often collect a lot of personal information. Email addresses are especially prone to being shared with third-party companies and advertisers, leading to unwanted and intrusive emails. By using private email forwarding, you can ensure that your personal email address is kept hidden and your inbox remains uncluttered.
Having a unique and anonymous email address also protects you from fraud and other malicious intent. It is a necessary step that you should take in order to remain safe and secure online.
SimpleLogin is a
private email aliasing tool
that makes it possible for you to have a unique and secure email address when signing up for a new website or service. Our tool also allows you to personalize and customize your email address, giving you the ability to make sure it fits your own personal needs and preferences.
We understand that when it comes to your personal data, it is important to stay safe and secure. I strongly urge you to consider using private email forwarding when signing up for new websites in order to protect your confidential information.
Sincerely,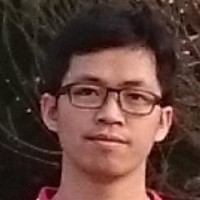 Son Nguyen Kim
CEO & Founder of SimpleLogin