Private and secure email relay
Keep your real email address private, while still being able to receive and send emails with SimpleLogin's secure email relay.
+500 000 emails forwarded daily
What is a private email relay?
An email relay is an alternative email address that forwards email to any address that you set. It helps protect your privacy and prevent spam because you can share with third-parties your email relay address instead of your actual email address. Email relays are not permanent, you can change or disable them at any time to protect your inbox from spam.
How to set up your private email relay?
Pre-configured email relay accessible to anyone.
1.
Create an email alias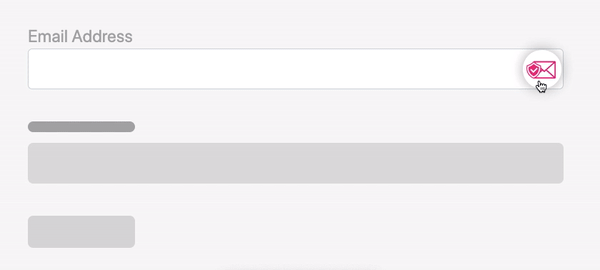 Create unique email aliases (also known as relays) that will relay privately all emails to your inbox. Each email alias is unique and can only be used by you.
2.
Receive emails directly in your inbox
Read and manage all emails relayed by your alias directly in your inbox. No need to change your habits and the way you manage your emails.
Private email relay made for you
Unlimited unique email aliases
With SimpleLogin, you can create as many email aliases (relays) as you want. You can use a different one each time when signing up on a website, making it possible to identify if a site sold your email address, and only blocking emails from that site.
All emails sent to your email alias are instantly relayed to your inbox. Your real email address stays hidden behind your private email relay.
Add multiple mailboxes to SimpleLogin and select to which inbox your aliases will relay emails to. Your mailboxes stay hidden.
Receive and reply to your email as usual, but keep your real email address hidden by using an email alias.
SimpleLogin's email relay is entirely open source. Anybody can audit our code to ensure that SimpleLogin is safe and private, and works as advertised.
You can use your own domain name if you would like aliases created using a custom domain name. If you use a custom domain, alias creation can be automated (if you receive email at an alias that does not already exist, it is automatically created for you).
Helping 250 000 users keep their inbox private
⭐️⭐️⭐️⭐️⭐️ (5/5)
This app and SimpleLogin.io have made my life so much easier. No more giving out my primary email address. Every company gets their own email address for me. When they start spamming me, I just turn that email address off. No more noise! Definitely worth paying for their yearly product as well. Easily best purchase of 2021.

⭐️⭐️⭐️⭐️⭐️ (5/5)
Now i can have the alias forwarded to whichever mailbox i want. On top of that you can use this to hide your actual email address in case of subscribing services, and can destroy the alias if too may spam emails received. This is really awesome.

⭐️⭐️⭐️⭐️⭐️ (5/5)
one of the best choices when you are not sure about if your mail will be spammed in the future. I am no longer afraid of giving my email in any web.

⭐️⭐️⭐️⭐️⭐️ (5/5)
Highly recommend considering this investment in email privacy. I wish I had this years ago.

⭐️⭐️⭐️⭐️⭐️ (5/5)
I use simple login to manage email alias. In this way I can turn off those alias when too much ads were emailed to me. Life is organized since then. With simple login, we can keep only one to two emails, but we can register on thousands of websites, apps. Each is with a different email address. Let's support the development of simple login. I hope that in the Safari extension, we can search alias, and delete alias directly in the future. Furthermore, I hope simple login could integrate with a password manager that automatically generate username, email alias and a strong password.

⭐️⭐️⭐️⭐️⭐️ (5/5)
I have no idea how I lived before without this app. It saves my mail privacy and being able to disable and re-enable an email alias with just a click is a game changer. Love it 😍

Help
Frequently Asked Questions
An email relay is a type of mail server that acts as a middleman between a sender's mail server and the recipient's mail server. The email relay server receives mail on behalf of the sender, verifies that it is authorized to do so, and then forwards it to its final destination. This process helps to ensure that emails are sent securely and reliably.

SimpleLogin is a preconfigured email relay to use in order to add a layer of privacy and security in your email workflow. With SimpleLogin you can create an alias for each website, so emails sent to the alias are automatically routed to the user's real email address. This ensures that the user's real email address remains private, while still allowing them to receive messages.
SimpleLogin is already preconfigured, you don't need to install any software or to have any particular technical skills. Simply create your account and start generating a private email alias that will redirect all incoming emails to the email addresses of your choice. No technical skills required.


Absolutely! Using SimpleLogin reverse alias you can reply or send email from your private email alias. That way, you can still communicate while keeping your real email address unknown from the sender.
SimpleLogin email traffic is encrypted with TLS and SSL to protect data from being intercepted by any third parties (if your email provider supports it). If you need further encryption, you can add your own public PGP key to encrypt all your emails forwarded by your email alias.

SimpleLogin respects most security best practices. You can also secure your SimpleLogin account by enabling 2FA with TOTP and/or WebAuthn (FIDO). We also published a report about our last security audit made by an external security auditing company.
No need to install software or configure servers; SimpleLogin is already configured for you. All you have to do is create an account and create an email alias that will direct messages to the desired address.
Yes, you can optionally create email aliases with your own custom domain. Enter your custom domain name and enter SimpleLogin's DNS records to your domain provider. After that, you will be able to start adding aliases to your custom domain. You can also configure advanced settings such as SPF, DKIM, and DMARC to ensure the security of your emails. Once everything is set up, you will be able to start using your custom domain with SimpleLogin email aliasing tool.
SimpleLogin
is one of the world's
most popular email alias and relaying services
, with over 2 million aliases created. We are
open source
,
publicly audited
, and have been covered by the
New York Times
,
PCMag,
The Verge
, among others. SimpleLogin is a part of Proton, the open-source Swiss privacy company behind popular
encrypted services
like
Proton Mail
,
Proton VPN
, and
Proton Drive
, which are used by tens of millions of people worldwide. You can meet and interact with the SimpleLogin developers, team, and community on
Reddit
,
Twitter
, and via our public
Github
.